B2B Marketing Insights April
Revenue growth is not a result of sales work. It's a joint effort between marketing, sales and customer success. This means that silos are preventing growth.
How do you fix it? There's no perfect solution, but Revenue Operations comes pretty close.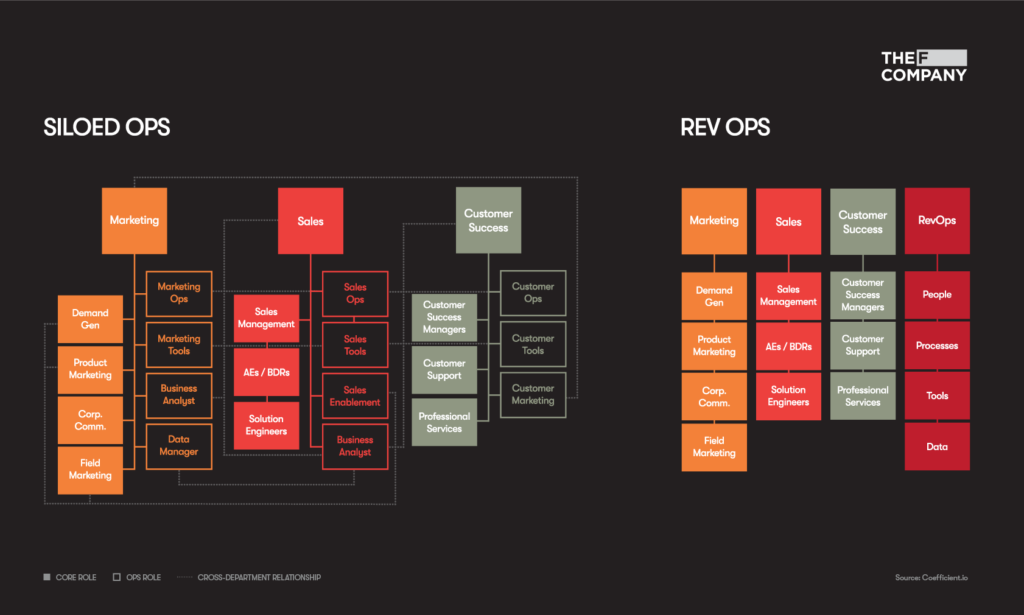 Free downloadable
RevOps is a function that brings sales, marketing, and customer success teams together. Instead of each team having their own tools and processes, RevOps creates a unified approach. This removes silos and creates shared responsibility over revenue.
You can download this visualisation below 👇
B2B Marketing Insights March
Content Production & Repurposing
Content is the single most important component of B2B marketing. It helps you build awareness, create thought leadership, and ultimately sell more.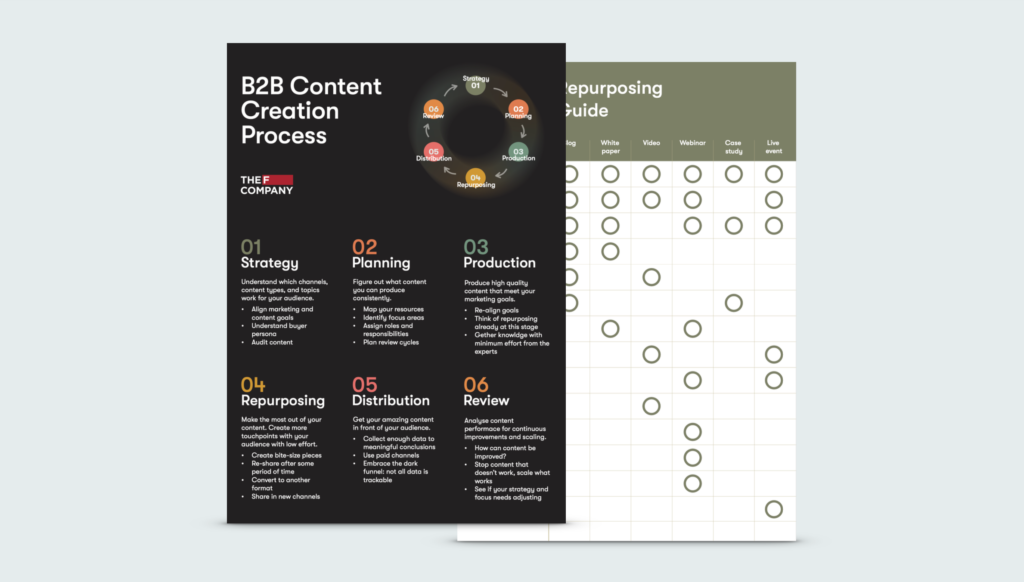 Free templates
Say goodbye to content chaos and hello to streamlined success! Our team has crafted two useful templates to help you create a winning content process. Download them below 👇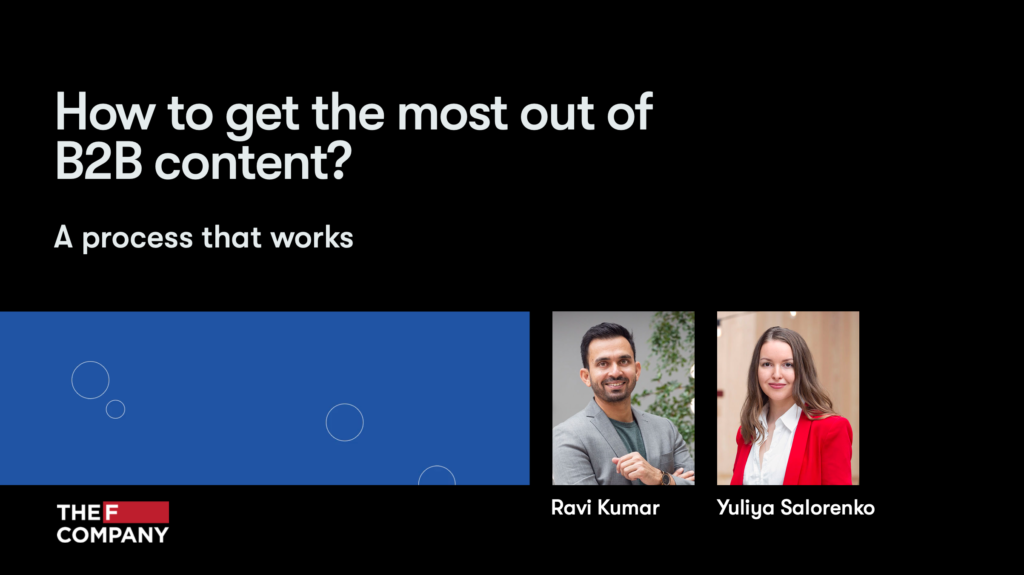 Case study of the month
SEO, SEM, blogs, cases, events, videos, newsletters and organic social. At The F Company we were doing too much, and getting too little. We had to stop spreading our resources thin.
Check out our latest B2B content webinar to see our case step by step.
Learn more about content production & repurposing: